Section titled anchor_for_block_ed38216f76aa1ccac6f67fadf451bf6d
Case studies
Electronic Point of Delivery (EPOD) Solution for Finished Vehicle Logistics
Bison Grid created an EPOD and inspection for multimodal finished vehicle logistics process. Contact us to create your custom EPOD solution.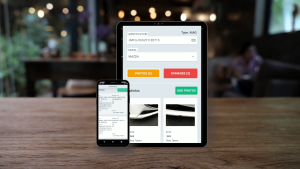 Vehicle Freight EDI booking system for Siem Car Carriers
Bison Grid created a customised booking system solution to manage bookings, shipping notices and the submission of bills of lading documents.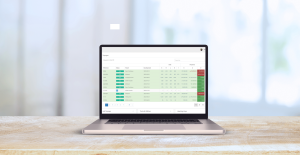 DISCOVER MORE
Testimonials
Bison Grid has been nothing short of reliable. Their team in London has been incredibly responsive to me throughout the two different website builds that my company has done. Their experienced team was able to develop a new RoRo Freight Management booking system that streamlined the process of connecting with potential customers. That, along with their integration of our CRM into the website, has helped us to manage our customer data in a much more organised fashion.
Siem Global Logistics
"The software that Bison Grid provides has been an essential part of transforming our finished vehicle inspection processes and key to winning new clients. The AssetBison inspection software is easy to use and provides detailed reports for our customers"
Petrucela
Nick Petrucela – President
We're really impressed with the website including its streamlined usability, easy to use drop down boxes and its carefully considered colour schemes. Their flexible and adaptable approach to the service needs was hugely appreciated especially with regards to deadlines. The team provided clear instructions, teaching and videos on how to manage the website. All queries, feedback and requests for support were answered promptly and effectively.
NHS (Healthier Together Support Network)
Tamsin Mauri – Project Manager
"Our business has grown consistently over the last 5 years and Bison Grid have been an invaluable partner on this journey. We trust their judgement when advising us the right technology strategy for the business and enjoy the benefits of great service in relation to outsourced support."
Burlington Media
David Sparkes – Director
"I have been working with Bison Grid for over a year now and it's been an absolute pleasure. It is difficult to get the right fit of an agency to suit your needs and requirements. Tim, Liam, Richard and Dan are responsive in a timely fashion, professional, have the technical expertise and always offer a solution. With some agencies, the answer is 'no'. Bison Grid go above and beyond to ensure if they can't help that they propose a solution which is required for a company like Destination Skin and The Harley Medical Group. It's easy working with them which is a huge bonus. I would strongly recommend Bison Grid for your development projects if you are looking to outsource, partner or grow your website they are definitely the right solution."
The Harley Medical Group
Ketki Seth – Digital Operations Manager
"I've been hugely impressed by the technical knowledge and skills the team at Bison Grid possess. Throughout the project they have been very helpful in making sure we are proud of the end result, which we are, and have something we can continue to develop."
Clarke Willmott
Joe Edwards – Digital & Communications Manager
"I have worked with Tim and the team at Bison Grid for the last 4 years and they are a great bunch. Things get done when asked, never any issues and they always keep up to date with the latest technical requirements meaning I'm confident our websites are in safe hands. They also have great contacts within in industry so have enabled us to develop our digital strategy through other partnerships."
Vygon
Emma Marsh – Marketing Manager
SUBSCRIBE TO OUR
NEWSLETTER
Stay connected and join our newsletter. By subscribing, you'll gain access to expert tips, valuable insights and the latest news at Bison Grid.