Section titled anchor_for_block_2cae07ce9c42916d5d3a6498723bb2f7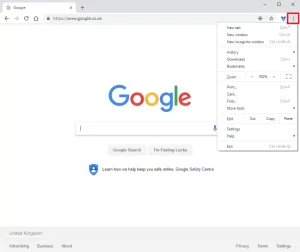 Step 1
Click the three dots in the top right of the browser window next to the account button.
Section titled anchor_for_block_ccc9d91f7caa9b6c835211bc135b101a
Step 2
Hover "More tools" and then click the "Clear browsing data" button.
Section titled anchor_for_block_818372888782602d735564eb546c162b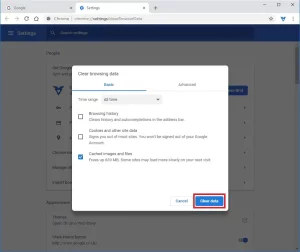 Step 3
A new window will open named "Settings".
Click the dropdown named "Time range" and select "All time".
Then check the "Cached images and files" checkbox.
Lastly, click the "Clear data" button.
Your browser cache should now been cleared.