Section titled anchor_for_block_497e799a2561c8ea9d133bb11a010800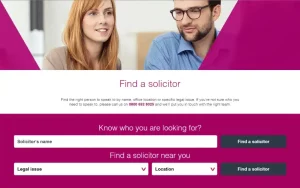 THE BRIEF
Clarke Willmott is a leading national law firm. Bison Grid were tasked with rebuilding the firms outdated website, adding new website functionality, improving the content management system and increasing site speed. This resulted in better Google rankings, more traffic and an uplift in legal enquiries
Clarke Willmott had an aging website, which had not been redesigned or refreshed for some time. It's features and functionality were limited and it ranked poorly in search engines.
The client wanted the new site to:
• Help users to find the right solicitors, information and services
• Have a user-friendly content management system
• Facilitate A/B testing
• Be user friendly and mobile responsive
• Have fast and secure web hosting, to improve both security and SEO.
Section titled anchor_for_block_1b39723817531e2a415aad3d90327954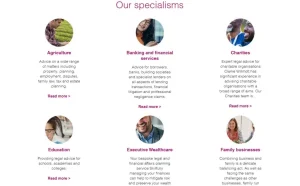 THE SOLUTION
Working collectively with Clarke Willmott's digital marketing team and design agency, Bison Grid built an attractive, fully device-responsive website, with enhanced functionality.
Bespoke content modules were built to help Clarke Willmott's marketing team create content in an effective and flexible way. These modules could be easily moved and changed to create different page layouts and facilitate A/B testing.
Increased Google rankings were a key objective of the rebuild, so the page speed and web server response time was very important. Therefore, creating a high-performance UK hosting solution was key. The site was setup on a dedicated cloud server with a high-performance software stack, using the BisonGrid website acceleration and optimisation service (CDN).
Section titled anchor_for_block_97eae27907dd01a728b3a770c1ad96e8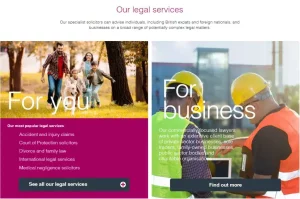 THE OUTCOME
Following the launch of the new website, Clarke Willmott has seen a significant increase in website visitors, leading to an uplift in legal service enquiries. Google rankings for the website have significantly improved. The new website also has much faster page speeds, which resulted in a better user experience and contributed to the increase in search engine rankings.
In addition, there has been very positive feedback from the Clarke Willmott digital marketing team about the new easy-to-use content management system.
WHAT OUR CLIENT SAYS
"I've been hugely impressed by the technical knowledge and skills the team at Bison Grid possess. Throughout the project they have been very helpful in making sure we are proud of the end result, which we are, and have something we can continue to develop."
Clarke Willmott
Joe Edwards - Digital & Communications Manager